Cha'am & Hua Hin luxury tours
The coastal town of Hua Hin is just four hours from Bangkok by road, and is the beach resort of choice for the Thai Royal Family. A highlight which you can visit is the Summer Palace. First made popular by the King of Thailand, who built a summer palace here in 1926, the town was the site of Thailand's first beach resort, the Railway Hotel.
This atmospheric colonial building still remains and is now part of the elegant Sofitel Central Hua Hin resort. The town has grown in recent years and has expanded to meet the neighboring resorts of Cha Am and Pranburi. It is still a relaxing place to spend time however, and there are many luxurious resorts to choose from.
Located about three hours south of Bangkok by road, and overlooking the Gulf of Thailand, it is a convenient seaside escape from the bustle of the Thai capital. The beaches are not as spectacular as those in other areas of Thailand, but most of the hotels make up for this with their wide choice of facilities. The town itself offers a good variety of restaurants and a small night market. There are also a number of top class golf courses in the area.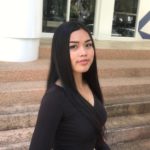 Include a visit to Cha'am & Hua Hin on your custom trip around Thailand by contacting one of our specialists…
Tours visiting Cha'am & Hua Hin