The provincial capital of Siem Reap is an energetic tourist destination due to its proximity to both the ancient Khmer national capital city of Angkor and Tonle Sap Lake. Angkor Wat is the spiritual and cultural heart of Cambodia. The huge complex of palaces and temples were built on the sprawling alluvial plain to the north of Tonle Sap.
Once a small market town, Siem Reap has undergone one of the fastest periods of growth in Southeast Asia, and is still growing. Now a gateway to Angkor – and home to all the hotels – the town has a surprisingly sophisticated selection of good restaurants and bars, but you do not have to look far to find a more authentic Cambodia, for example, on the stalls of the fascinating local market.
Tonle Sap Lake
A great excursion is on Tonle Sap Lake, a vast body of water that, when the Mekong floods, is Southeast Asia's largest freshwater lake. A boat trip on the lake reveals rural Cambodian life as it co-exists with the seasonal floods, with floating and stilted villages where communities dwell in an aquatic world.
Grand Circuit
Our favourites include the Rolous Group, a collection of early Khmer temples built in the 9th century; Banteay Srei, a charming early Hindu temple; and the recently opened Beng Melea. Less visited, these provide the seclusion to take in the splendour and vastness of this lost empire's achievement.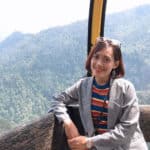 Siem Reap is a great destination, travellers from far and wide congregate in a small corner of northwest Cambodia to marvel at this truly staggering collection of temples.