Angkor Wat is often busy by tourists and is rapidly growing in popularity. We can plan a private itinerary around the temples of Angkor Wat in any way you wish, in order of their age, perhaps, as they track the Khmer Empire's history, or, for photographers, following the sun to ensure that each are at their most photogenic.
Local private tour of Angkor Wat
Local guides knowledge for avoiding the crowds
However, most people's main concern is simply to avoid the growing number of coach parties! Therefore, we take full advantage of our local guides' experience, as they know which temples to avoid on given days and times, thus creating the best opportunities for you to experience the world's largest religious monument in relative peace and quiet. You are always free to revisit your personal favourite sites, and our guides have the in-depth knowledge to allow a full appreciation of these ancient temples' colourful history.
Helicopter flights
A great way to beat the crowds is to see the temples of Angkor and the jungle cowered ruins by helicopter: flights of various durations can be tailored depending how long you wish to be in the air and how many temples you wish to see.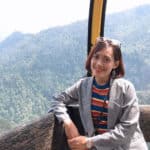 Angkor Wat temples can be arranged to be discovered your way. However, why not try out some of Cambodia's lesser known but equally beautiful stretches together with the temples all in one itinerary?
tours visiting Angkor Wat temples