Koh Phangan luxury vacations
North of Koh Samui, the small island of Koh Phang Ngan was originally a lively party scene for backpackers. The north-eastern shores of the island in particular have managed to retain their character and charm. Koh Phangan, about a half-hour boat ride north of Koh Samui, has become the island of choice for those who find Samui too crowded.
It started out as a 'back-door' escape from Samui, but is now well-established, with a regular boat service. It is definitely worth a visit for its remaining deserted beaches which have not yet been built upon and, if you like snorkeling, for its live coral formations.
The only disadvantage of the island is that backpackers visit the island to celebrate the full-moon parties, which tend to last for days, day and night!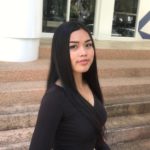 Include a visit to Koh Phangan on your custom trip around Thailand by contacting one of our specialists…