With its beaches lapped by the warm blue waters of the Gulf of Thailand, Koh Samui was one of the first islands to be discovered by Western visitors. There are direct flights from Bangkok, Hong Kong and Singapore meaning that Koh Samui has now become the most accessible Thai island.
Traditional Thai fishing villages
Samui lends itself to exploration and you will find hidden coves and traditional Thai fishing villages as well as a full range of hotels and resorts to suit all budgets.
Spend the afternoon exploring the sea caves and limestone islets as the guides gently paddle you past low-roofed caverns filled with bat colonies and giant stalactites into secluded hongs. A hong is a lagoon surrounded on all sides by towering cliffs. At dusk, set adrift the kratongs that you made as the sun dips beneath the watery horizon. Tuck into a ravishing Thai seafood buffet dinner underneath the stars. The final highlight comes when you canoe into a hong beautifully lit by stars, fireflies and phosphorescence, capping your sea sojourn perfectly.
Annual monsoon
Its location in the Gulf of Thailand means Koh Samui avoids the full brunt of the annual monsoon with only October through to mid-December experiencing heavy rainfall.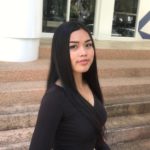 Departing Koh Samui you head to Dragon Island, where you can explore the bizarre rock formations, sheer limestone cliffs, magic caves, hidden grottos and untouched beaches.
Luxury holidays visiting Koh Samui