Luang Prabang luxury tours
Set amidst a striking mountainous skyline, Luang Prabang is a beautiful town retaining its original enchanting character and is perhaps the best preserved traditional city in South East Asia. This UNESCO listed city is the crown jewel of Laos and royal residence of the last king Sisavan Vatthana.
The town has more than 30 beautifully gilded temples and is a spiritual centre for the entire country. At dawn, saffron-robed monks stream through narrow streets and alleys between buildings dating back to the French colonial era, collecting alms from their neighbours in the gentle morning light. The temple of Wat Xieng Thong is a highlight with its intricate mosaics and painted figurines, while the hilltop Wat Phu Si affords wonderful views over the town, the Mekong River and surrounding mountains.
Outside Luang Prabang itself there are many small minority villages to be explored, providing some good trekking opportunities, as well as the picturesque Kuang Si waterfalls.
Boat trips

Travelling by boat, you can visit the Pak Ou caves or the dramatic gorges of the Ou River. End your day watching the sunset over the Mekong before shopping in the colourful night market.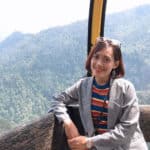 Once the ancient capital of northern Laos, sleepy Luang Prabang has retained much of its majesty and tranquility and is now a UNESCO protected site.