MYANMAR LUXURY TRAVEL: DISCOVER EXOTIC GOLDEN PAGODAS
Luxury tours of Myanmar, we invite you to visit Burma, a destination that remains a rustic place to visit and it is relatively undeveloped. The country is yet to be completely overwhelmed by Western fashion. Everywhere you go you'll encounter men wearing skirt-like longyi, women smothered in traditional make-up and betel-chewing grannies. People get around in trishaws and horse and cart. Drinking tea is enthusiastically embraced in thousands of traditional teahouses. Life continues to move at a snail's pace and modernisation has been equally slow, but change is coming and each day sees more new cars on the streets, but they still share the roads with horse carts, trishaws, bicycles, and motorbikes.
Of course all of this is part of Burma's charm. Equally alluring are its gleaming pagodas, historic temple complexes that rival Cambodia's great Angkor complex, and lush landscapes distinguished by forested mountains, tranquil lakes, picturesque rivers, and impressive caves.
As Burma has grown in popularity, the number of travellers visiting the country has somewhat overwhelmed the luxury resorts and hotels on offer. However the situation is improving all the time, with the main tourist destinations offering a range of accommodation options from quality hotels and resorts to wonderful boutique hotels that offer an experience as well as a bed for the night. The further from the tourist trail you go, the fewer accommodation options you will have.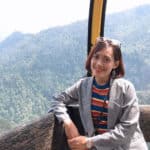 There is no better time to visit Burma (Myanmar) than right now! This land, scattered with gilded pagodas where the traditional ways of Asia endure, was previously off-limits and has now opened up. Irrawaddy river cruise Mandalay to Bagan, Inle lake and much more, come visit them on board the one of our luxury Burma holidays…
reviews of our Myanmar tours
"Burma was superb‌ "
Our contact Lilly is very much "on the ball". She knows Burma well,she sounds confident and inspires confidence in the Client and she has flexibility in her approach to changes to the plan. The tour with Vietnamese Luxury Travel showed professionalism,knowledge and flexibility in approach to planning our holiday.
" Great tour company to go with"
A very efficient and helpful booking process with emails handled promptly and all questions dealt with efficiently and in a friendly manner. The tour itself was well managed and whilst some concerns were raised about the standard and quality of some luxury resorts and rooms, the overall tour was a pleasure that was well managed by the main rep and those leading the specific city/region tours. Organisationally it could not be bettered.
"The assistant was very helpful
"
Very helpful very informative. When we decided to go for Myanmar and Thailand trip as a completely new experience for us we wanted a specialist and Hannie Vu so far have been great – the tour itself was good, well arranged and we can't say more enough
Tour Destinations in Myanmar

GMT +6:30
Is the timezone

Kyats
Is the local currency

Nay Pyi Taw
Is the capital city

Mohinga
Is Burma's national dish

Yangon [called Rangoon]
Is the attractive city

Sea & Beach
Mergui Archipelago