The shallow waters of Inle Lake stretch for 35 kilometres, ringed by rolling hills and shores dotted with small fishing villages. The Intha people actually live on the lake, building their houses on stilts and travelling across the lake using their bizarre style of leg rowing. Enterprising locals bind together water hyacinth to cultivate floating gardens that drift around the waters. The best way to explore is by boat: in a day trip you can visit the various cottage industries, such as silk weaving, cheroot rolling, blacksmiths and silversmiths, and see the floating market that moves between the area's villages on a five-day rota.
Previously only accessible by a long overland drive, Inle Lake can now be reached by air, landing at a small airport at nearby Heho. A good day trip from Inle Lake is the Kakku temple complex, which can be reached by a five-hour trek or a three-hour drive. This rarely visited area is home to over 2,000 stupas and has only recently opened to visitors.
Trekking between Kalaw
The wonderful rolling countryside between Kalaw and the picturesque Inle Lake shelters some of Asia's most unspoilt minority villages, including Palaung, Pa-O, Taungthu and Danu communities. Well off the beaten track and far from any road, the best way to explore is by trekking, spending nights in monasteries along the way. There are several routes available and the most challenging takes you from your starting point of Tha Yat Pu village near Kalaw to the crumbling temple complex of Indein, overlooking the shores of Inle Lake. These simple overnight stays in local monasteries are fantastic, authentic experiences, giving you a rare insight into a time-honoured way of life.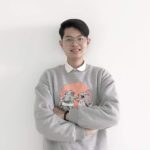 Inle Lake and its natural scenery is a place to relax and enjoy a few days of stay, let me help you plan a luxury stay by adding some of the activities you simply find only by local guides.