Kalaw, a former British hill station, is located to the west of Inle Lake and blends the influences of Indian and Nepalese cultures, which is immediately made clear in the delicious cuisine. The morning market is well worth a visit, and it has some interesting colonial remains, but Kalaw is better known as an excellent base for walking in the cool and picturesque mountains, blanketed in gnarled pine forests and bamboo groves. On longer treks it is possible to discover little-visited minority hill tribe villages.
Trekking and walking distances around the picturesque countryside of Kalaw offer an exceptional access to the tribal villages.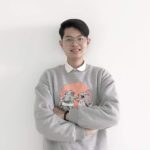 Between Kalaw and Inle Lake is Pindaya, an area known for its paper umbrellas and hand-rolled cheroots, as well as caves full of Buddha images.