The capital of the Burmese kingdom before the colonial era, Mandalay is Burma's second largest city. It is still considered to be the cultural capital as well as the economic and religious centre for Upper Burma. Highlights include the Shwenandow pagoda, which has some exquisite woodcarvings adorning its walls, the Mahu Muni Buddha image, covered in gold leaf, and the Kuthodaw Pagoda, home to the world's largest book. No visit to Mandalay would be complete without a climb to the top of Mandalay Hill at the end of the day.
Previously only accessible by a long overland drive, Inle Lake can now be reached by air, landing at a small airport at nearby Heho. A good day trip from Inle Lake is the Kakku temple complex, which can be reached by a five-hour trek or a three-hour drive. This rarely visited area is home to over 2,000 stupas and has only recently opened to visitors.
Ancient Capitals
Around Mandalay are the vestiges of four deserted cities, each worth a visit. Mingun is home to the world's largest uncracked bell and is reached by an unhurried boat journey along the Ayeyarwady.
The peaceful and picturesque Sagaing hills are home to the former capital of an autonomous Shan kingdom during the 14th and 18th centuries. Today this tranquil place is an important centre for Buddhism with numerous monasteries and nunneries scattered all over the hill. Inwa (Ava) is best explored with your own pony and trap which will take you along dusty paths to well-preserved and ornate monasteries. The dilapidated watchtower, the shrub-enveloped swimming baths and the last remaining entrance gate are also fascinating reminders of this 'lost' royal city. From Ava, sovereignty passed to Amarapura and U Bein's Bridge is an impressive legacy of King Bodawpaya's reign. Constructed from teak posts taken from Ava, it spans nearly a mile across Taungthaman Lake, remaining as it has for over two centuries.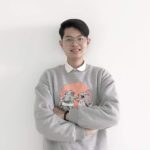 Mandalay is also well known for its handicrafts and is the ideal place to search out marble, wood carvings, weavings or traditional puppets.