Pakse Tours & Luxury holidays
Located on the confluence of the Mekong and Se Don Rivers, the capital of Champasak Province is the departure point for Wat Phou, Four Thousand Islands and the coffee plantations of Bolaven Plateau. From here you can also visit Khone Pha Pheng Waterfalls, reputed to be the largest waterfalls in Asia.
Activities in Pakse

As the gateway to southern Laos and a provincial capital, Pakse is typical of southern settlements with one or two wonderful if slightly tired old colonial buildings. Much like southern Laos itself, Pakse is characterised by a feeling that time has taken a detour and passed it by. The town is small and compact making it easy to explore by foot and with an afternoon in town you should head to the river for a sunset over the Mekong. The market is also worth a visit if you have time.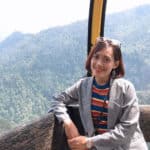 Places nearby Pakse including Champasak within 15 miles away, Tad Lao for 45 miles, Khammeuan & Savanneakhet for 120 miles, Thank for 177 miles and his Buon for 200 miles.