Enjoy an 8 day tour explore southern Laos. Start in Luang Prabang and end in Pakse.
Personalised journeys from start to finish
Save an acre of rainforest each time you travel
Every detail taken care of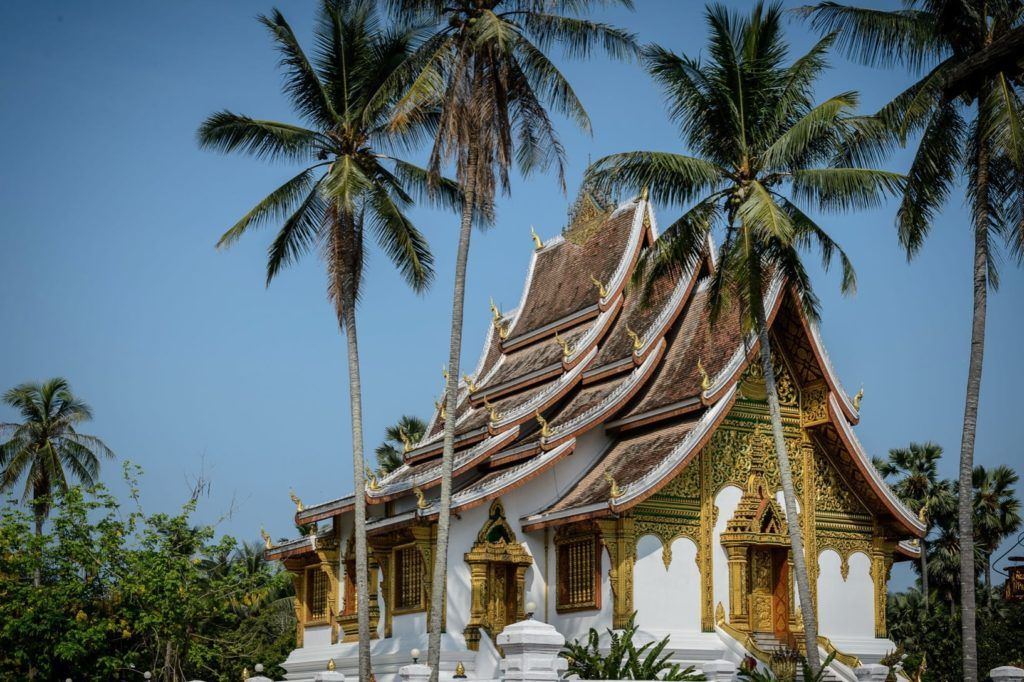 Discover the world of coffee with Mr Kamsouk around the Bolaven Plateau on an old army Jeep.
Cycle around tranquil Don Daeng Island, nestled in the middle of the 4,000 Islands region. Stop at local villages along the way and experience island life.
Enjoy your stay in the 4000 island
REQUEST A QUOTE
Day 1 -2: Luang Prabang
Welcome to Luang Prabang! Check-in to your hotel to relax and refresh. Enjoy a welcome drink and have a brief introduction with your guide. Overnight in Luang Prabang
Discover the charms of Luang Prabang with a leisurely walk around the old quarter. Start from the vibrant morning market, then on to the charming city main street and the National Museum. After, visit Wat Xieng Thong 'The Temple of the Golden City', considered the finest temple in Laos. For the finalé, embark on a scenic boat ride for a memorable sunset cruise along the Mekong river.
Day 3: Kuang Si Waterfall
A short drive to the outskirts of Luang Prabang takes us to the multi-tiered turquoise-coloured Kuang Si Waterfall, deemed one of the most beautiful waterfalls in Southeast Asia. Here you can also visit the Bears Rescue Centre to see rescued Asiatic bears. On our way back, get to see the fascinating world of Lao textiles come alive with a visit to Ock Pop Tok Weaving Centre. Stop for an ice cream made from real buffalo milk at the Buffalo Dairy! In the evening, see a bamboo presentation plus dinner and 'baci' ceremony at Bamboo Experience.
Day 4: Bolaven
Enjoy free time in the morning, then board your flight to Pakse, the gateway to Southern Laos. Begin your journey with a scenic drive through mountains and winding roads all the way up to the Bolaven Plateau. Meet a local coffee farmer and a coffee expert who will take you for an exciting off-road driving adventure in an old army Jeep into the coffee plantation.
Day 5: Don Khong
Experience being surrounded with verdant jungles and rolling mountains, at Tad Fane the twin waterfalls. Visit the ancient ruins of Wat Phou Tok mountain temple, a UNESCO World Heritage Site, noted to be one the oldest archaeological sites in Laos. Continue the scenic route until we reach Don Khong, the largest island of Si Phan Don (which means '4,000 islands" in Lao). Overnight in Don Khong.
Day 6: 4000 Island
xplore an archipelago of islands where time swings slowly by. Feel the fresh breeze while sailing along the Mekong River, passing fisherman villages and eventually reaching Don Khone where we will disembark. On the island, enjoy a bicycle ride and see some iconic sights such as the old French locomotive and Railway Bridge. Then, we will visit the spectacular Liphi Waterfalls, a collection of powerful falls spilling down in many angles branching out to join the Mekong River. Cruise to Ban Nakasang then transfer back to Don Khong.
Day 7: Don Khong – Pakse
Continue your adventure with a visit to mighty Khone Phapheng waterfall and the village of Ban Khiet Ngong located in Xe Pian National Protected Area, an extensive wetland home to rare wildlife species. Enjoy a short climb to the top of Phou Asa mountain where mysterious columns made out of stacks of plate-like rocks stands proudly as if protecting an unseen structure, believed to be a temple. Return to Pakse to end an adventurous day and feast on a farewell Sindad dinner (Lao BBQ)
Other trips you may be interested in