Vang Vieng Tours & Activities
Vang Vieng is the Laos equivalent to Guilin with similar limestone mountainous landscape. Once a favourite destination for backpackers, Vang Vieng is fast becoming a destination for more mainstream travellers.
Activities

This small town is set in some of the most striking scenery in Indochina. Firmly established on the backpacker trail for years, jagged limestone cliffs rise from the banks of the Nam Song River to rear up in a dramatic, dominating skyline.
Activities in the area tend to be adventurous and include caving, kayaking and tubing, where you gently float downstream on the inner tube of a truck tyre. Recently a very welcome selection of more comfortable hotels has enhanced Vang Vieng's appeal. Even if you do none of these, the town's stunning mountain backdrop makes it a worthwhile stop on the long drive between Luang Prabang and the capital Vientiane.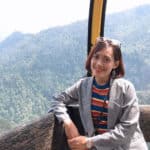 Although Vang Vieng is often seen as the obvious highlight of the country, the South differs vastly from other areas in Laos and is certainly worth exploring. Contact me today and allow me to create a luxury travel package including a visit to Vang Vieng. See you soon 🙂